That brings an end to WordCamp Fayetteville 2015!
Thanks to all of you Campers, Sponsors, Speakers, Venues, Volunteers and the Committee for all their hard work.
As you go through 'Post Camp Depression' visit our Facebook page for photos and news for a smile or two. We'll also post information about next year's WordCamp as it becomes available. Meanwhile, head over to our WordPress Meetup Group page. We'll be posting information there about our monthly meetups starting in September.
Thanks again!
Your #WCFay Organizing Committee
---
---
2015 WordCamp Information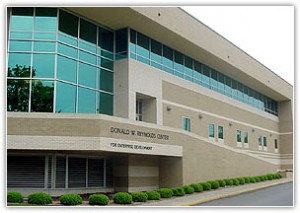 WordCamp Fayetteville will take place from July 31 through August 2, 2015, at the Donald W. Reynolds Center for Enterprise Development on the University of Arkansas campus.
PARKING UPDATE 7/30: Everyone will need to enter the Harmon Parking Garage from Duncan St. which is the 1st level of the garage. They can park on any level once in the garage. They will just need to take the elevator/stairs to the 6th floor which is the street level to walk to the Reynold's Center. Allow extra time to park.
Everyone is welcome! If you use WordPress, build with WordPress, or just wonder about WordPress, you'll enjoy attending. If you want to reach out to the Northwest Arkansas tech and business communities, you're welcome to sponsor.
Click here to view our schedule of sessions and locations below.
So What's WordCamp?
A WordCamp is a community-based conference where people who love and use WordPress can get together for fun and learning. Find answers to questions, share your great ideas, get refreshed and inspired, and meet new people. No sleeping bags required.
What Will You Learn?
This year we have five tracks:
WP101: Have you just bought the car or are you thinking about it? Learn how to install your theme, choose between WordPress.com and WordPress.org, and get started.
Developers: Getting under the hood Don't plan to attend these sessions unless you actually code WordPress sites, apps, or plugins.
Designers: Jazzing up the chassis Some WP designers are more about the art and some also like to code their themes. Either way, this track offers inspiration.
Publishers: Delivering the goods Bloggers, writers, and other content mavens belong in this track.
Entrepreneurs: Driving the car, not messing with the motor — and you mean business If your company website is built in the WordPress platform, this is the track for you, whether you work in WordPress or delegate that work.
This site is where all the information will be for WordCamp Fayetteville 2015. As we get ready for July 31, you'll see the schedule, speakers, and sponsors here, and you'll also be able to buy tickets here. Come back often!
Schedule
Friday, July 31st
Join us at Mermaid's for an introduction to one another and to WordCamp. Meet and mingle and find out more about the Saturday sessions!
Time

Business

Designer

Developer

Publisher

WP101

6:00 pm

Mermaids Meetup
Saturday, August 1st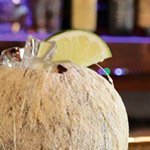 Saturday night's social event will be at Hawaiian Brian's in downtown Fayetteville. Owners, Michael & Shanea Holmbeck, are going to pull out all the stops for us… or at least put some limes in the coconuts. Here's more…
Sunday, August 2nd
We'll be holding an implementation Jam Session at the New Design School. Bring your laptop and share knowledge. Get some work done on your website, help someone else with their site, and enjoy some more time with the WordPress community.

Time

Business

Designer

Developer

Publisher

WP101

11:00 am

Jam Session
Location
On Saturday, we will be meeting at the Reynolds Center at the University of Arkansas.